BETTER ANTIBODY DISCOVERY, FROM THE START.
Start programs without delay.
Push them forward at max speed.
Access nature's database of antibodies.
We like challenges. What's yours?
COMPLEX MEMBRANE PROTEINS
Despite the vast number of druggable GPCRs and ion channels, there are very few approved antibodies against these target classes. Discovery challenges common to these membrane proteins include small extracellular loops, limited responses to immunization, unstable antigen preparations, poor cellular expression, and complex signalling. We have repeatedly overcome these challenges with a combination of clever antigen formulations and immunization strategies, screening on live cells expressing targets in a native conformation, and screening millions of B cells per campaign. Our experience allows us to tailor these approaches to help you tackle the most challenging membrane protein programs.
HOMOLOGOUS TARGETS
Finding antibodies against human disease targets that are highly homologous to the discovery host can be a challenge. This is because the immune system has evolved to tolerate antigens it recognizes as self. We can "break" tolerance with carefully designed immunization strategies or bypass it altogether using alternative species with lower homology. When antigen-specific immune responses are weak and targets are intractable with traditional discovery methods, we can overcome tolerance by screening millions of B cells in a campaign to generate large panels of antibodies that meet your needs.
HUMAN
DISCOVERY
Humans naturally make billions of diverse antibodies. We can directly tap into this rich repertoire to find antibodies from volunteers who have been naturally exposed to specific pathogens and to better understand what makes good vaccines. We can also find antibodies against human targets from patients suffering from cancer or rare autoimmune disorders. This bypasses the need for humanization and many potential rounds of engineering. Best of all, these antibodies have gone through nature's rigorous selection process, lowering the potential for immunogenicity or toxicity.
ULTRA-RARE PROPERTIES
It's a numbers game. For some targets, finding binders is easy, but for others, finding those ultra-rare antibodies with the properties you want can turn into a grueling mission. We use custom single-cell assays to directly enrich for antibodies with the desired properties, which may save time and validation efforts downstream. This is particularly useful when looking for ultra-rare antibodies that are reactive across multiple species or for resolving specificity down to a single-point mutation. Whatever your challenge is, our selective assays and throughput can uncover the elusive antibodies you need to move your program forward.
SINGLE CHAIN ANTIBODIES
We can screen directly from camelids that naturally produce heavy-chain-only antibodies (HCAbs). Compared to their full-length counterparts, single-chain antibodies can present advantages in tissue penetration, access to challenging epitopes, reduced immunogenicity, and lowered production costs. These single-chain antibodies can be developed as individual domains or re-engineered as bispecifics, multispecifics, or multifunctionals. This flexibility lets you experiment with antibody modalities to take on therapeutic challenges from new angles.
CELL THERAPIES
Cell therapies such as CAR-Ts or CAR-NKs harness and direct the immune system's ability to fight cancer. These engineered cells have chimeric antigen receptors containing antibody-derived recognition domains, giving them antibody-like specificity to target cancer cells. We'll work with you to deliver antibody panels in a customized format that lets you test sequences for cell engagement as early as possible, in your platform of choice.
BISPECIFICS
There are hundreds of different bispecific antibody formats varying in size, arrangement, valency, and flexibility that are tailored to achieve precise functions with multi-target engagement. Our technology can generate panels of antibodies from various species and transgenic platforms. Whether you're building your therapeutic molecule from conventional, common light-chain, heavy-chain-only, or single-domain antibodies, we'll customize how we deliver your panel of antibodies so that you can test them in your favorite bispecific format as early as possible.
Our process
WIN, TOGETHER.
HERE'S HOW:
We'll set up a discovery call to learn about your specific needs and discuss the innovations needed to meet your challenges.

Next, we'll facilitate a confidential discussion and work together to define parameters that work for you.

We prepare a discovery proposal defining scientific scope and business terms, and refine it together.

We work with your team to unlock therapeutic programs and deliver large panels of antibody candidates against your targets.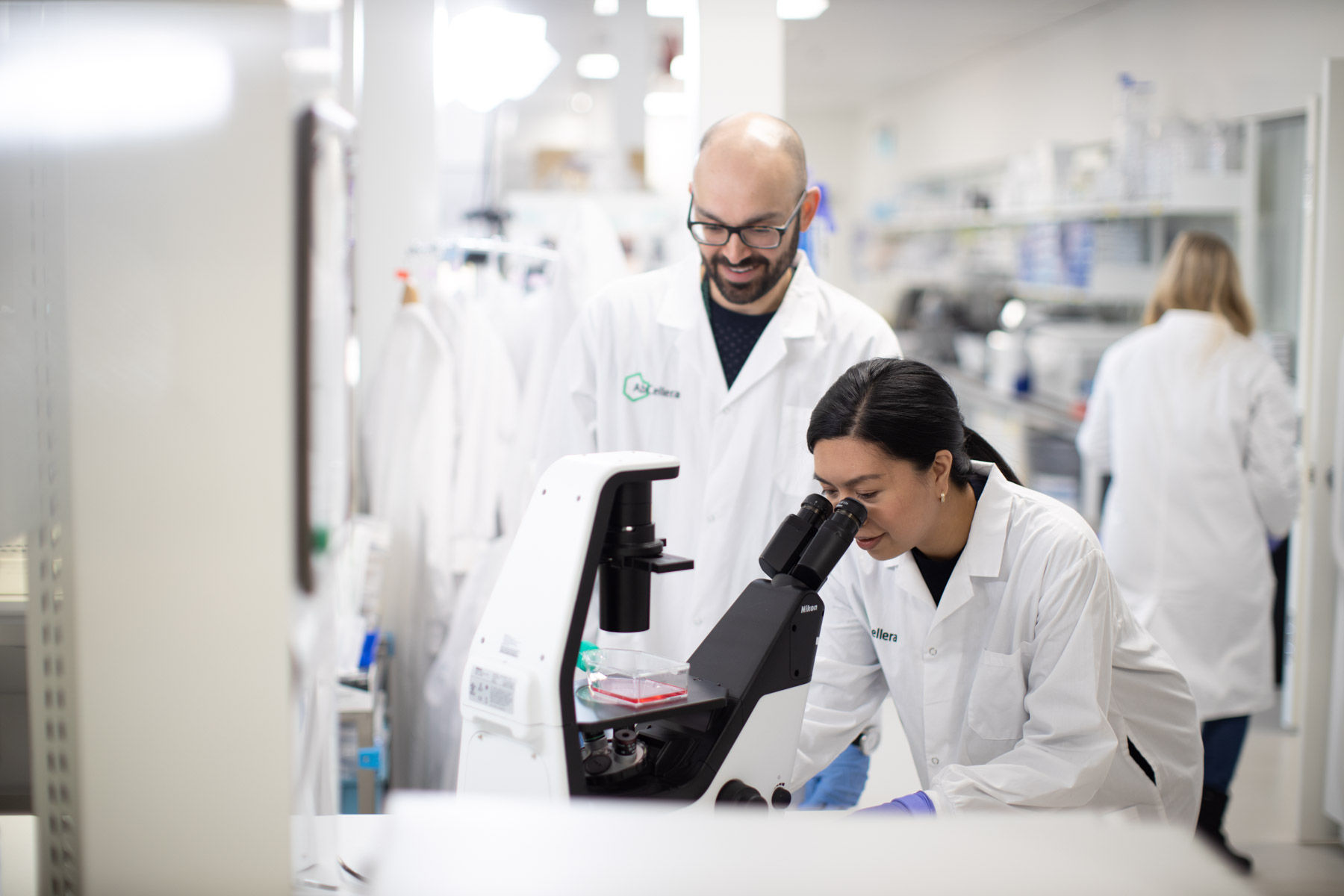 YOUR SUCCESS
IS OUR
SUCCESS.